Upcoming "Sisters of Iron" Virtual Powerlifting Competition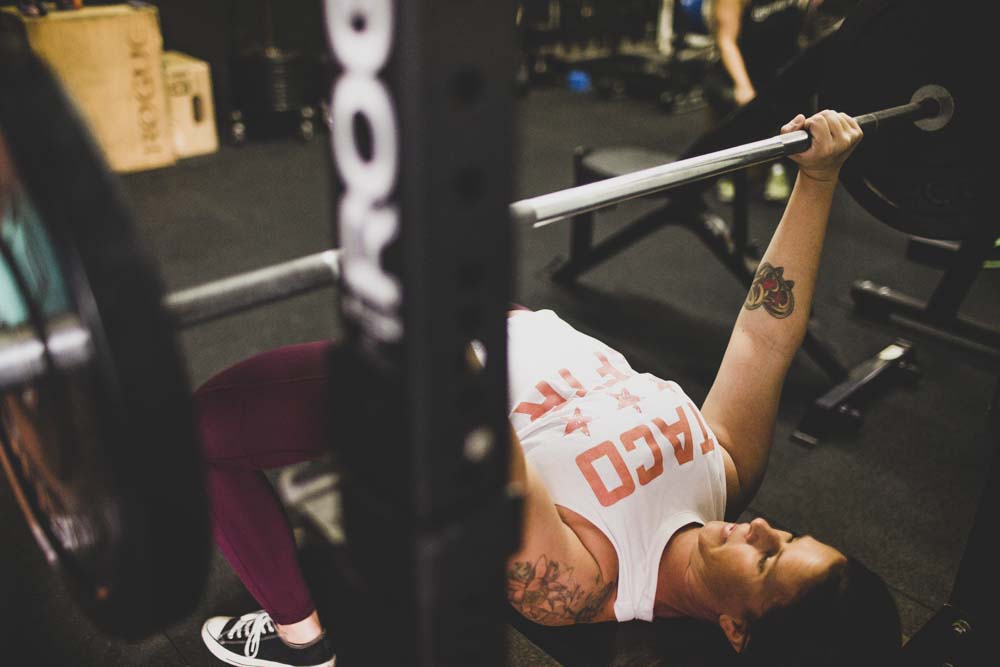 Register

Register for the Virtual meet here

Compete
View the competition guidlines

Upload
Upload your competition lifts here

There's still time to sign up for our first Virtual "Sisters of Iron" Powerlifting Competition. This is a virtual competition open to lifters of all strength levels and genders competing right in your own garage or local gym. If you're a new lifter and worried about making squat depth, we encourage you to enter the competition and enjoy the process, have fun! We will be providing coaching feedback, if requested, after review of your video submissions.

After registering for the virtual meet, you'll receive an email confirming your entry in the competition. In addition to receiving a confirmation email, as we get closer to the meet dates, you'll also receive instructions on how to submit your scores. Take time to practice setting up your camera and practice filming video(s) to ensure the best quality on meet day. You'll have from Oct 2nd- Oct 5th to complete your virtual competition lifts. However, all lifts must be completed on the same day. After review of your video submissions of all 9 lifts, your score will be entered on the competition leader board
Qualification for squat

 The lifter must be motionless with knees locked out before starting the lift

The lifter must get depth with the top surface of the hip below the top surface of the knees

The lifter must stand with knees locked out and motionless before racking the barbell
Qualification for Bench Press
After removing the bar from the rack, with or without the help of the spotter, the lifter must have fully locked out arms with elbows locked, and may begin the press as soon as the lifter is motionless. Spotter must not touch the bar after handoff

The bar must pause and be motionless on the chest before the lifter begins to press

The lifter must show control, arms fully locked out, and is motionless before racking the bar

Qualification for deadlift
The lifter must have the knees locked out in a straight position and the shoulders back

The lifter may not use a hitching motion during the lift

The lifter must be motionless before returning the bar to the floor

The lifter must keep hands on the bar during the lower until it's completely resting on the floor (no dropping)
Thank you to all participating and go kick ass!

Susie Aranda
owner of Garage Gym Barbell

---