SISTERS OF IRON SPONSORED ATHLETE| Jennifer Gallion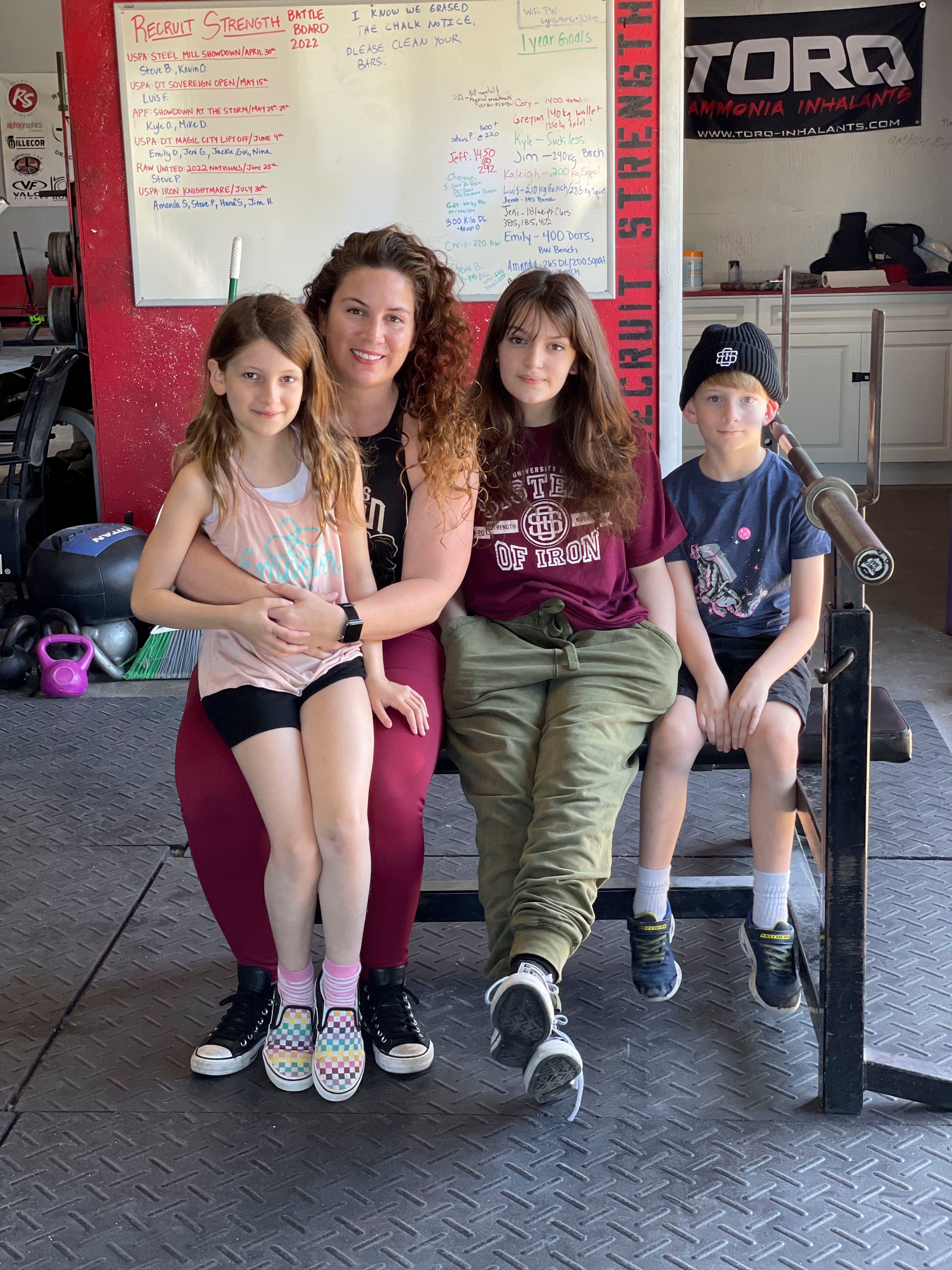 We are extremely honored to announce our newest Sponsored Athlete Jennifer Gallion!  Not only is she an athlete but also a mother, wife and works as a Nuclear Medicine Technologist. Jeni also has another role with SOI as Moderator on our social media that many don't realize. If you've messaged us, most likely you've been chatting with Jeni!
Let's dive into more
Tell us how you started competing in Powerlifting? I started powerlifting at the age of 40. I was working at a CrossFit gym and I had been watching another local gym hold an annual Deadlift for Diabetes event. I wanted to take part in the event so I thought I would hire a coach to train me for the event. I started working with Michael DeStefano, the owner of Recruit Strength, in Melbourne Florida. He trained me for the event, which was a push/pull, and then I thought why not give a whole meet a try. So we kept training. I competed in my first meet about 6 months later and we haven't stopped training since.
What do you see yourself accomplishing in five to ten years? In the next few years of course I'd like to break a world record in masters
Are there any short-term goals you'd like to accomplish in the next few months to a couple of years? As far as short term goals stay healthy, mobility work, and compete often to get myself used to the platform. I suffer from a little anxiety when it comes to competition.
What do you believe to be one of your weaknesses and what are you doing to improve it? My weakness is definitely baked goods. I struggle with the nutrition side of my fitness the most. 
What do you believe to be your greatest strengths as an athlete? My strengths as an athlete would be my consistency in training. I don't miss a training day. I believe this is why I've had such great success on the platform.
Do you have any hobbies or interests outside of powerlifting? My hobbies outside of powerlifting include family fun night with my kids, skating with my friends, non professional freestyle dancing/twerking whenever I get the chance
How do you manage your training responsibilities and other outside obligations? I'm able to get my training in because I'm lucky to have the full support of my husband. He watches the kids while I train. Sometimes he picks them up from the gym so they don't have to stay too long. My mom helps out too. Grandma is always ready to have some babysitting time with her besties.
Is there a coach or athlete that you look up to as a role model and why?
As far as role models I'm very fortunate to be surrounded by exceptional people at my gym. Almost everyone there competes and keeps you in that competitive mindset. Role model outside my gym would be
Janna Moretti
.
She's a masters elite powerlifter/professor/mom/super cool woman I had the pleasure of meeting at Battle of the Bay this year. I like to try to keep up with other masters females.
Describe your major highlights and achievements in this sport. My number one major achievement in the sport thus far is taking National Records in the new 100kg weight class this year. I had some phenomenal grinders that I couldn't be more proud of.
What keeps you motivated day to day to continue training? Staying motivated to train is the easy part for me. I get incredible enjoyment out of seeing what I am capable of. Even every little rep pr I feel proud of. Just ask my coach and he will tell you I message him every time
If you could go back and tell yourself a piece of advice for when you first started training, what would it be? If I could go back I would tell myself to start earlier. I wish I found this when I was younger. When I was working out nonstop trying to be skinny when I could have been strong. I'd take strong over skinny any day.
Would you like to add any other comment or piece of advice? My advice would be just start. You're not too old, out of shape, weak. You can be a powerlifter and it will change your life. It doesn't matter if you're just squatting the bar when you begin. EVERYONE in this community wants you to succeed! We will welcome you with open arms. Come through these doors and you're family. The platform is ready for you!
---