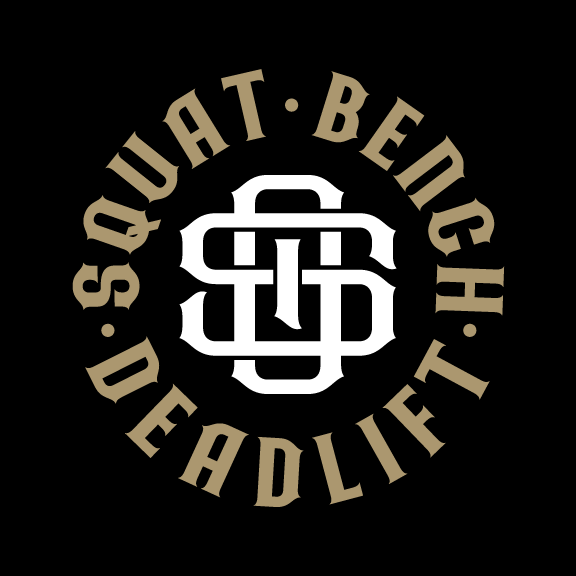 Casey Bench 3x3x60% practice commands. You have bench opener next wednesday
Rita, Diane, Kim & Angleica: Comp Bench with pause 5x1x70%
Everyone else:
BENCH PRESS @50% AGAINST DOUBLED MICRO MINI (UNDER 250 LBS) OR MINI BANDS
Bench Press Straight Weight Top Set: 1 Set, Close Grip Bench Press, 8 Reps increasing 5 pounds from the week before. If you are just starting, start with around 75% of your max. If you get to a week where you fail on this set, change your grip and rep scheme (choose from 8 reps, 5 reps, or 3 reps) and decrease your initial starting weight by about 10% of what you failed at. **FOR EXAMPLE: If you come to a week where you fail, making only 6 of your 8 reps at 225 lbs. close grip, the following week switch your grip to medium grip for 5 reps and lower your starting weight to 205. Follow this procedure for when you fail at 5 reps by going to 3 reps at wide grip.
Auxiliary work
INCLINE DB PRESS - 3X MAX REPS @60% OF LAST WEEK'S 10RM *2 MINUTE REST PERIODS
4X8 ONE ARM DB ROW (ELBOW OUT)
4X10 BARBELL SWEATT SHRUGS
3X12 EZ CURL BARBELL SKULL CRUSHERS (PAUSE WEIGHT ON THE FLOOR BEHIND YOUR HEAD ROLL BACKAND FORWARD AND EXTEND)
2X"MAX PUSHUPS"
---